Culligan of Bloomington
You could give your people Culligan Water.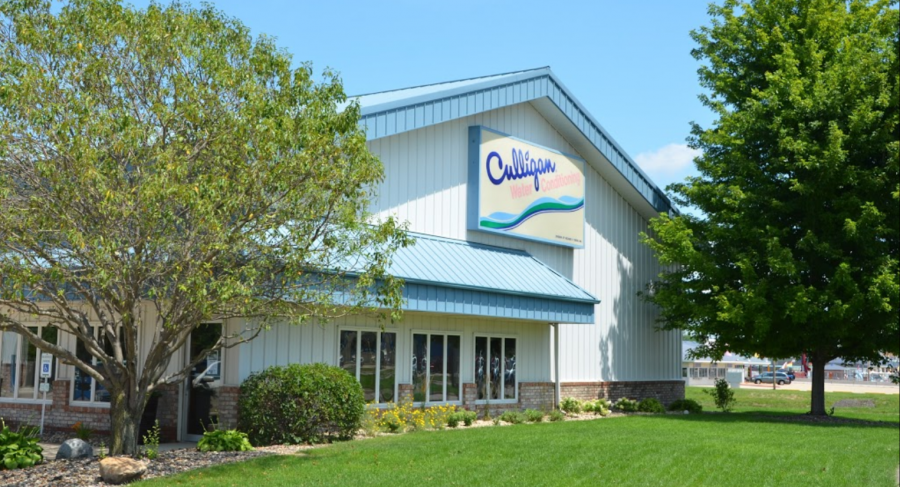 Your Bloomington Water Treatment Experts
Welcome to Culligan of Bloomington - your water technology experts proudly serving McClean County. Our dealership specializes in providing water softeners, reverse osmosis systems, water coolers, bottled water, water filtering and softener salt delivery service to area homes and businesses.
CULLIGAN OF BLOOMINGTON HISTORY
We have been the water experts serving McLean County and surrounding areas since 1956. As your water experts, we have the experience and solutions to handle any water related challenge you and your family may face.
Kourtney Tarvin Erbes, General Manager of Tarvin's Culligan, shares why 60 years of servicing our community is cause for celebration. "We are a third generation company, founded by my grandfather in 1956. Our 60th anniversary celebration honors our 60 years of dedication to the community. Although we are not honoring any one person in particular, we pay special homage to my grandfather, Richard Tarvin's, legacy. I know he was proud of my father, John Tarvin, and I believe he would have been very proud to see me come back on board and keep the family business going as a third generation family member and now General Manager."
Tarvin's Culligan has 18 employees on staff. With regard to the business model that has helped Tarvin's Culligan sustain for decades, Kourtney shares, "we found the right ingredients for growth: an aggressive marketing program, a relentless pursuit of perfection in customer service, an outstanding work ethic, and a team atmosphere among the employees that really give a sense of family."

---
Reviews for Culligan
---
12/17/2021
Always phones ahead alerting you to an upcoming delivery. The bags are always neatly placed in a smart location. They are flexible when you need a change in product.
---
10/05/2021
Fantastic customer service. Extremely professional and nice, salt delivery staff and office staff! Appreciate the great service!
---
12/14/2021
Good water. Crisp and clear.
---
12/30/2021
They are on time and when I have changes, they do make arrangements as I have asked for. The office ladies are very professional and of great help.
---
06/16/2021
Culligan tested my water and recommended the product I needed. The install took only a few minutes. My water is great now. I couldn't be happier with the service!
---
---
Hey Culligan!
Hours
Monday: 8:00 AM – 5:00 PM
Tuesday: 8:00 AM – 5:00 PM
Wednesday: 8:00 AM – 5:00 PM
Thursday: 8:00 AM – 5:00 PM
Friday: 8:00 AM – 5:00 PM
Saturday: Closed
Sunday: Closed
Areas We Serve
Armington, Arrowsmith, Atlanta, Benson, Bloomington, Carlock, Chenoa, Clinton, Colfax, Congerville, Cooksville, Danvers, Deer Creek, Delavan, Dewitt, Downs, El Paso, Ellsworth, Emden, Eureka, Fairbury, Farmer City, Goodfield, Gridley, Heyworth, Hopedale, Hudson, Le Roy, Lexington, Mackinaw, McLean, Merna, Minier, Minonk, Normal, Roanoke, Saybrook, Secor, Shirley, Stanford, Towanda, Wapella, Waynesville
Learn more about how you can have better water.
Latest
Blog Posts
From deep-cleaning your floors to reviving your garden, spring home improvements start with your water. So why wouldn't you use...
What Are Your Water Resolutions? The new year is a great opportunity to improve your home. And setting water resolutions...
Good water. Crisp and clear.

Jamonte Stewart
- Culligan Customer